Hotel business intelligence
Market and business insights made simple
Maximise revenue with real-time insight into your hotel's competition and performance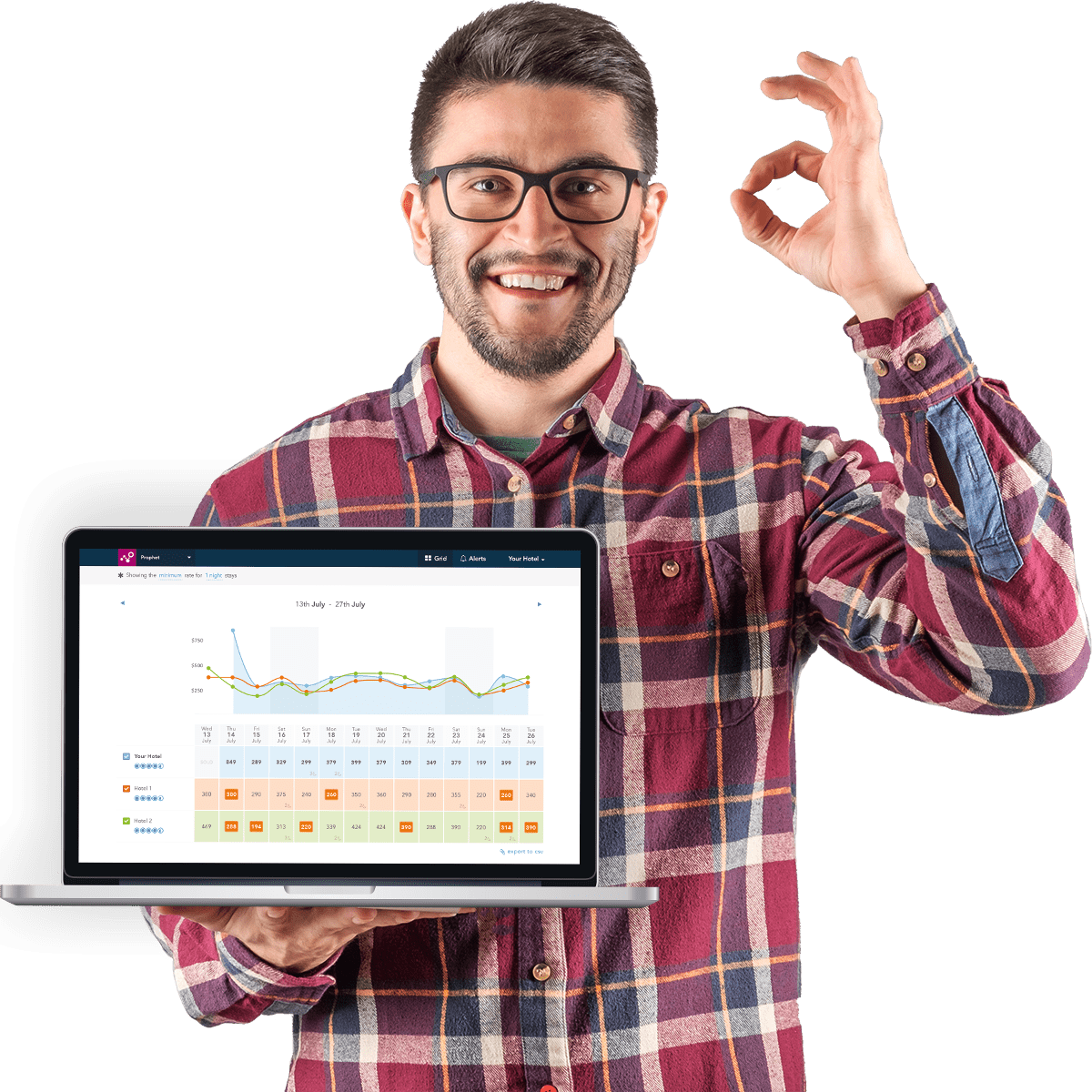 Worried that you're missing out on revenue because of outdated pricing and an online marketing strategy that's based on guesswork? Price is the most important factor while making a hotel booking, with over 60% of travellers choosing it over everything else.
Our hotel business intelligence solution provides just the knowledge you need to make smarter, more informed decisions about your room rates and distribution channels. Arm yourself with easy-to-understand and actionable data to:
Optimise your pricing with all-day visibility of local supply and demand, and real-time alerts
Drive direct bookings by achieving rate parity across all your sales channels
Enhance your market positioning and hotel business performance.
Stay on top of your competitor set using a single dashboard
Say goodbye to monitoring individual competitors manually, and compare your room rates with up to 10 of your competitors' in one view. Compare like-to-like room rates with Room Rate Comparison (Standard to Standard, Suite to Suite )
Set your best available rates against your competitors', based on length of stay and other rate attributes to increase your chances of being booked
Know the pricing within your local market during peak and low seasons, up to one year in advance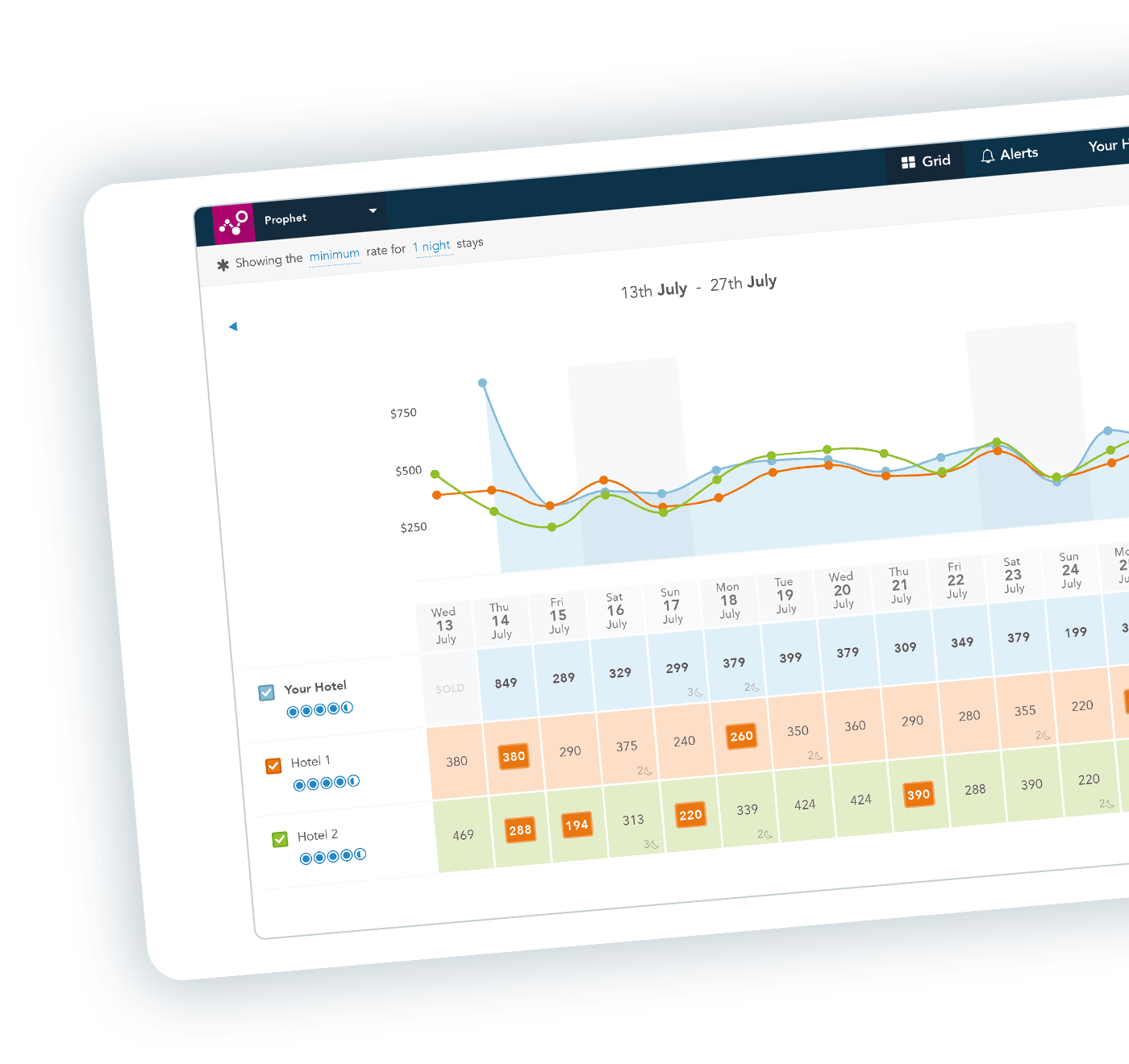 Turn your business data into meaningful insights, anytime you need
Always have the latest information at your fingertips, with unlimited rate shopping on demand
Get data that's easy to read & understand, so you no longer have to feel defeated by endless spreadsheets
Export reports with one click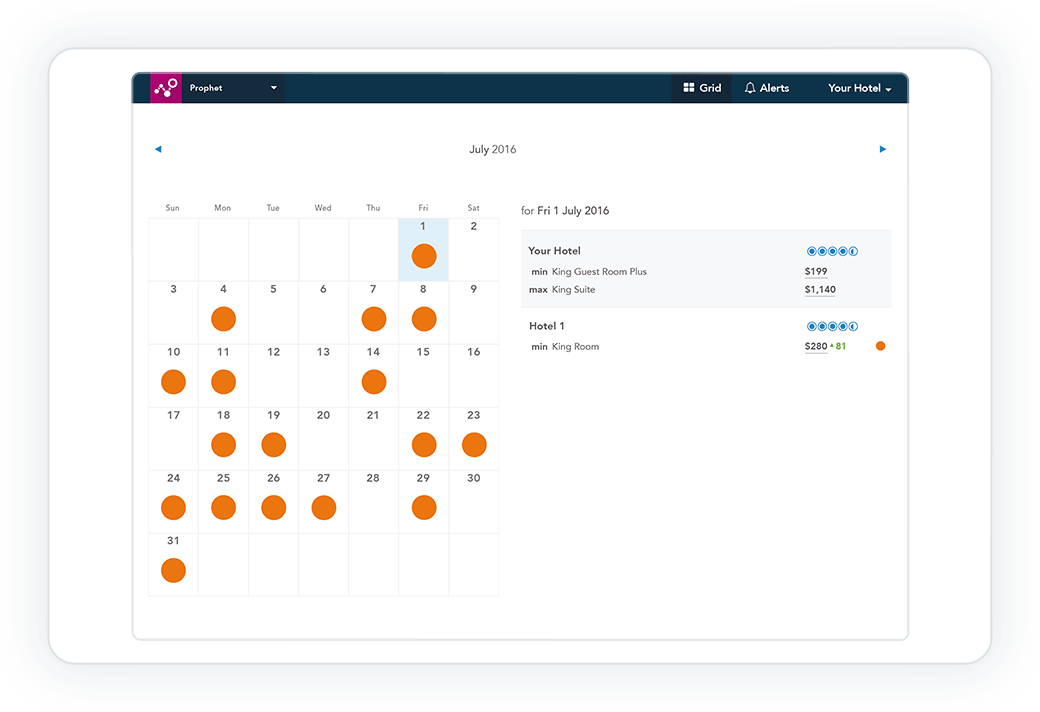 ---
Have full control in a dynamic and unpredictable market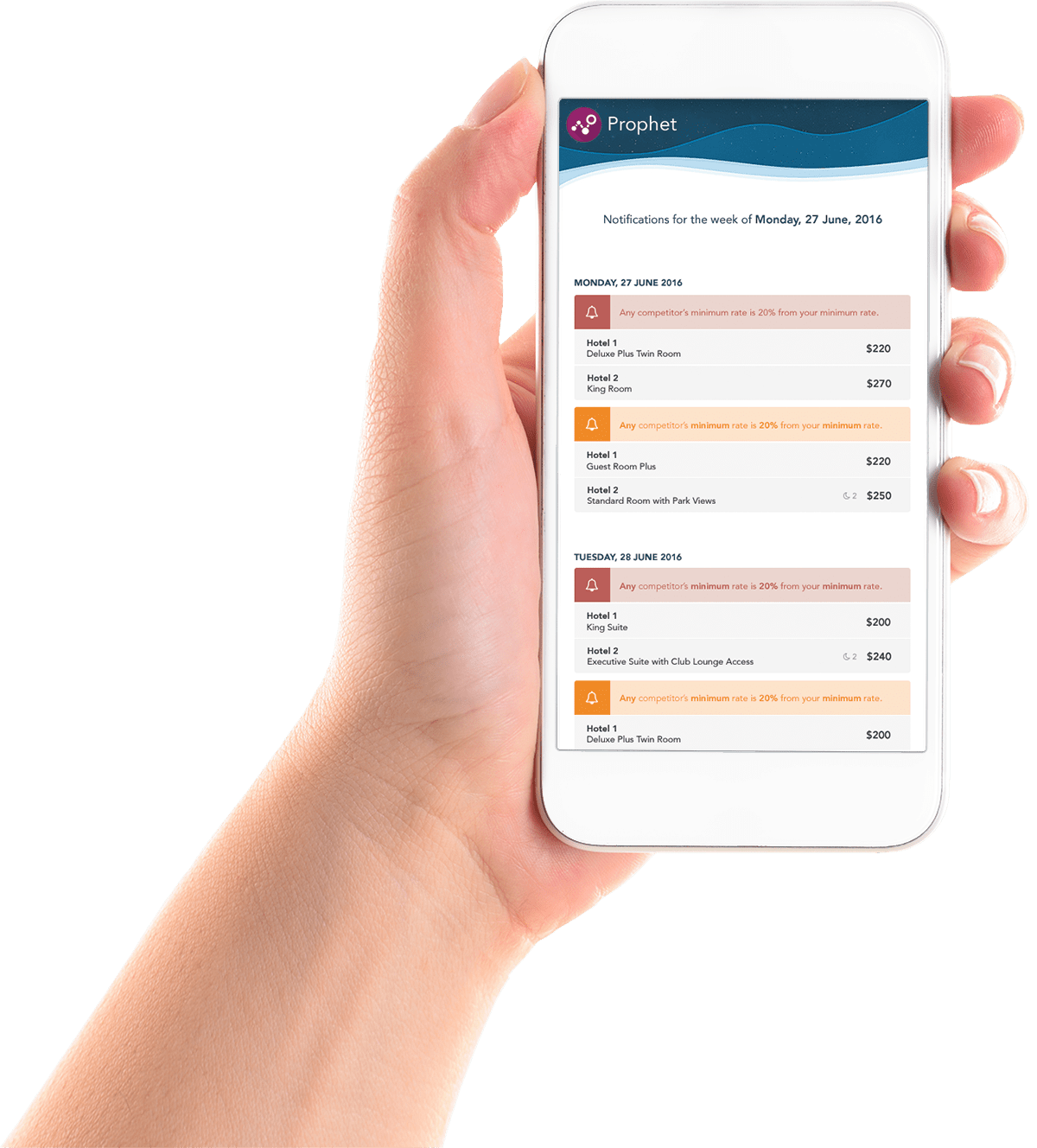 Create rate strategy rules, so you can set and forget key information and minimise the impact of market fluctuations on your pricing
Receive instant alerts when local conditions impact your preset rules, and take immediate action from your desktop or mobile
Stay ahead with analysis of how your hotel is performing online
Drive direct bookings with rate parity
Give price-sensitive travellers no extra reason to book your rooms via OTAs, by making sure your rates aren't ever higher on your own hotel website
View alerts when rate parity has been broken, and take immediate action to prevent any losses in revenue
Avoid paying commission fees to third parties unnecessarily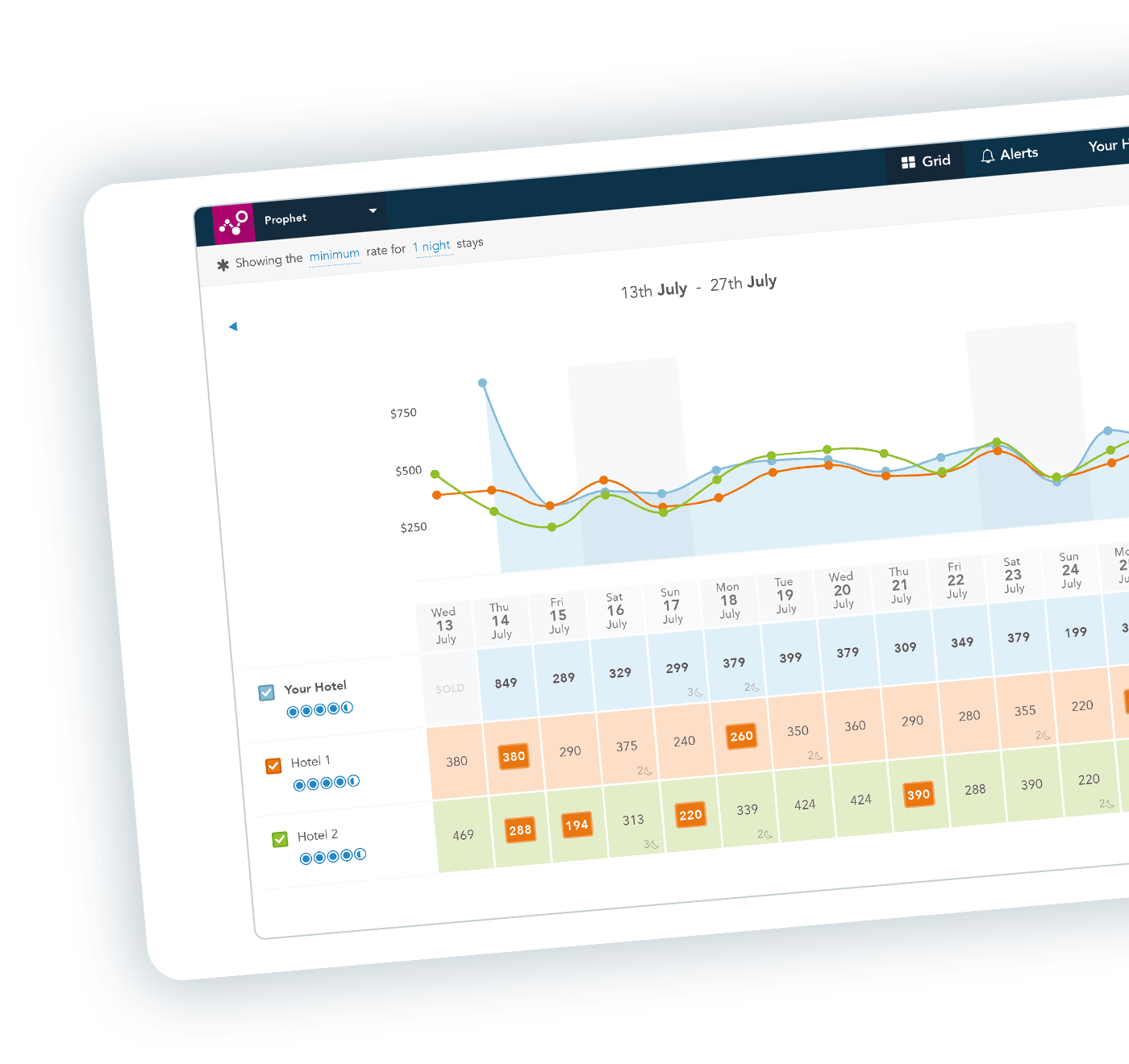 "Being a property of nearly 90 rooms, we find that even half a dozen rooms moving on any single date can result in major changes to occupancy percentage, and ultimately result in lots of changes to how we manage our revenue overall. So, speedy and visually easy-to-read data is vital – and SiteMinder provides that to us. It's definitely made comp set rate analysis easier and quicker."

Quest Apartment Hotels

Read more about this case study